Meyer's Stories
Memoirs of a Jewish Life
View Meyer's dedication of his stories.
To read one of Meyer's stories, click on the appropriate book below.
Please note, that if you wish to print out the stories, please click on the links at the bottom of this page to download the Adobe PDF file for each story.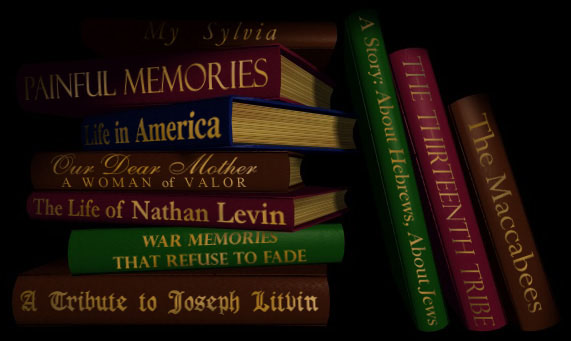 PDF Files
[
A Story About Hebrews, About Jews
,
A Tribute to Joseph Litvin
,
Life in America
,
The Maccabees
,
Our Mother: A Woman of Valor
,
The Life of Nathan Levin
,
Painful Memories
,
My Sylvia
,
The Thirteenth Tribe
,
War Memories
]
Viewing Adobe PDF files requires the free Acrobat Reader.